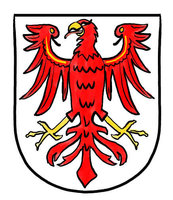 About This Club
Hier ist der Platz für alle, die irgendwo im Land Brandenburg zuhause sind.
What's new in this club

Panda1480 joined the club

MückeAhoi joined the club

Silvizius joined the club

until

Thema: Kleines Blutbild, großes Blutbild und Co: Was sagen mir die Messwerte aus dem Labor? Mehr Informationen gibt es hier.

borchertmatthias joined the club

Weder noch ? für ersteres fehlte mir die Zeit. Tremfya habe ich in den Juni verschoben. Erstmal Urlaub. Habe jedoch so meine Bedenken, da die Infektionen unter den Tabletten Skilarence enorm waren (grippale Infekte, Angina und böser Schub der Psiorasis). Danke der Nachfrage, Claudia.

Hallo @Einstein, bist du in Sachen Selbsthilfegruppe schon weitergekommen? Und wie geht's mit Tremfya inzwischen?

Da würd ich mal sagen: Die Chancen stehen gut, dass du weniger Nebenwirkungen spürst Schreib mal, wenn du wegen der Selbsthilfegruppe etwas unternommen hast und wie's dir mit Tremfya geht.

Hallo Claudia. Danke, das SEKIZ hab ich mir auch schon angeschaut. Dachte, dass es in Potsdam mehr gesprächsbedürftige Betroffene schon gibt. Hab gerade Behandlung mit Skilarence durch, die Nebenwirkungen waren enorm. Mandelentzündungen mit hohem Fieber, Grippesymptome und vermehrter Schub der PSO. Deshalb hab ich Bammel vor Tremfya. Der Arzt meint zwar dass diesmal nicht das gesamte Immunsystem durcheinander geschmissen wird, bin aber skeptisch. War die Hölle ?

Hallo @Einstein Willkommen nochmal von mir. ? In und um Potsdam wüsste ich keine Selbsthilfegruppe. Alle vom Deutschen Psoriasis-Bund in Brandenburg sind dann doch ne Ecke weg: https://psoriasis-bund.de/selbsthilfe-vor-ort/regionalgruppen/regionalgruppen-ost/brandenburg/ Wenn du in Potsdam selbst eine Selbsthilfegruppe gründen willst, ist Sekiz bestimmt die beste Anlaufstelle. Sie schreiben, dass sie dir auch bei der Gründung helfen. Was macht dir denn Bammel beim Tremfya? Das Selberspritzen oder das Medikament an sich? Viele Grüße aus Berlin nach Potsdam Claudia

Hallo und guten Tag, ich würde mich sehr gern mit Psiorasis-Betroffenen vor Ort austauschen. Wer kennt eine SHG im Land Brandenburg oder hat Lust, eine solche mit mir zu gründen? Ich stehe in 3 Wochen vor der 1. Tremfya-Spritze und hab bisschen "Bammel".

Liebe Claudia, vielen Dank. Ich versuche mal mein Glück und halte euch gern auf dem Laufenden. VG Regina Und einen schönen 1. Advent

Hallo Sinaina, in Brandenburg wüsste ich nur von einer aktiven Selbsthilfegruppe in Ludwigsfelde. Du könntest auch mal im "Treffpunkt Werder" fragen – vielleicht haben die auch eine Liste von Leuten, die auch eine Selbsthilfegruppe zum Thema Psoriasis suchen und dann könntet Ihr gemeinsam erst einmal einen Termin ausrufen und gucken, ob jemand kommt. So als Idee. Viele Grüße Claudia

Hallo, ich bin erstaunt das so wenige Mitglieder in der Brandenburg Gruppe sind? Könnt ihr andere Gruppen empfehlen? Gibt es außer in Berlin Selbsthilfegruppen im Brandenburger Raum? VG

Wer wohnt noch in der Nähe Kyritz Wittstock ?

Hallo, ich habe gerade gelesen, dass Du in Kyritz wohnst. Dass ist doch Land Brandenburg, oder? Liebe Grüsse Blümchen28

@ HolgerH Danke für Deine Hilfe. Wenn ich bei der Frau Doktor war, kann ich Dir ja mal schreiben, wie ich es fand. Püppi

Hallo, Hab eine für mich ganz gute Ärztin gefunden, Dr. Kirsten Böhm. Sie hat ihre Privatpraxis an der Friedrichstr. 030/20456262 und eine kassenärztliche in Bln. Hohenschönhausen. Ist aber nur mein persönlicher Eindruck.

Hallo Leute, z. Zt. ist meine Schuppenflechte, vor allem auf dem Kopf, ziemlich stark ausgeprägt. Deshalb suche ich nun dringend einen vertrauenswürdigen und kompetenten Arzt im Bereich Barnim, Oberhavel, Märkisch-Oderland oder dem nördlichen Berlin. Bin für jeden Tipp dankbar.