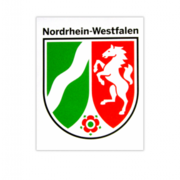 About This Club
Leute aus NRW mit Schuppenflechte
What's new in this club

Alex739192 joined the club

Mausminden joined the club

Rheinkiesel joined the club

Anna-Sofia joined the club

Küstenkind joined the club

Hallo, ich bin Stephan aus Kohlscheid. Bin 63 und habe seit 15 Jahren Pso. Ich bin jetzt bei Dr. Lichtenstein in Eschweiler und seit vielen Jahren erstmals sehr zufrieden mit der Behandlung. Liebe Grüße Stephan

Stephus66 joined the club

Mischameier joined the club

N.Grimheart joined the club

Ansgar3010 joined the club

Cantaloop joined the club

Ich würde nun auch nicht das kriminelle Handeln eines einzelnen Mitarbeiters als Maßstab für die ganze Uniklinik nehmen, zumal nicht für die Hautklinik.

Deshalb kann man doch nicht gleich die ganze Klinik verteufeln. Klar, ich würde mich vorher auch genau informieren , dann überlegen und ggfs. handeln.

Wer da wohl hin geht ? Ich nicht. https://www.mopo.de/news/panorama/corona-sterbehilfe--oberarzt-soll-patienten-todbringende-medikamente-gegeben-haben-37645030

Für alle, die im Ruhrgebiet wohnen, gibt's derzeit eine Studie an der Uni-Klinik Essen. Wer eine mittelschwere oder schwere Schuppenflechte hat und das schon länger zugelassene innerliche Medikament Cosentyx ausprobieren will – hier stehen die wichtigsten Infos: https://www.psoriasis-netz.de/medikamente/secukinumab/cosentyx-studie-uniklinik-essenruhrgebiet-fur-studie-gesucht.html

FabiKreisSoest joined the club

UrsulaEllen joined the club

cb1300fahrer joined the club

Hallo ich bin hier, wohnhaft in Bochum. 01.11.2020

Inselkind joined the club

Hallo ihr Lieben, ich bin neu hier, weil ich einen guten Hautarzt in Köln suche. Kennt jemand einen guten Hautarzt? Ich habe jetzt leider öfter die Erfahrung gemacht, dass Hautärzte schnell urteilen und Cortison verschreiben, was ich einfach nicht mehr möchte. Ich habe auch schon über eine Ernährungsberatung nachgedacht weil ich dazu jetzt viel gelesen habe im Zusammenhang mit Schuppenflechte. Vielen Dank schonmal euch !!!

Die Selbsthilfegruppe des Deutschen Psoriasis-Bundes e.V. trifft sich. Auskunft gibt es unter Telefon 02403 838907 (ab 19:00 Uhr) oder 0171 1947860. Bitte wegen möglicher Corona-Einschränkungen unbedingt vorher nochmal fragen, ob das Treffen wirklich vor Ort stattfindet.

until

Der Deutsche Psoriasis-Bund e.V. bietet ein Kinder-Eltern-Kompetenzseminar zur Psoriasis an. Geschwister sind ebenfalls willkommen. Die Veranstaltung ist auch für Nichtmitglieder offen. Eine Anmeldung ist nötig, zum Beispiel per Mail an info@psoriasis-bund.de.

Hi, da mein Hautarzt (Enders in Werdohl) bei dem ich seit 2007 in Fumaderm Behandlung bin, in den wohlverdienten Ruhestand geht, bin ich nun auf der suche nach einem Arzt bei dem ich meine Fumaderm Therapie weiter führen kann, hat jemand Erfahrungen ? Ich bedanke mich im Voraus.

Aktueller Zustand der Haut: Top! 😀 Habe Mitte Februar die nächste Spritze "Ilumetri" erhalten und selber gespritzt. Die Haut ist seit Monaten in einem sehr guten Zustand. Lediglich am rechten Rand meines Bauches sind zwei kleine hartnäckige Stellen (zusammen so groß wie ein 1-Cent-Stück), die ich mit Daivobet-Gel behandele. Nebenwirkungen habe ich bisher nicht verspürt. Ich hoffe, meine Haut noch lange mit Ilumetri in diesem Zustand behalten zu können.

Gelsenkirchen joined the club

Wer hat PSO und wohnt in der Nähe von 48683 Ahaus? Wer hat mal Lust auf ein Treffen zum Austausch/kennenlernen?

until

In der Veranstaltungsreihe Veranstaltungsreihe "Gesund durchs Jahr" geht es bei diesem Vortrag um die Neurodermitis. Weitere Informationen: hier

Pennyella joined the club

Übrigens, was mir gerade noch einfiel: Ich hatte kürzlich hier im Psoriasis-Netz eine Tabelle der verschiedenen Medikamente gesehen, auf der je Medikament angekreuzt war, ob dieses bei PSO und/oder PSA wirksam ist. Das von mir eingesetzte Ilumetri ist in dieser Tabelle wie andere vergleichbare Biologics als bei PSA nicht wirksam angegeben. Die niedergelassene Hautärztin aus Brühl, die mir Ilumetri verschreibt, hatte mir gesagt, dass Ilumetri sehr wohl bei PSA wirkt, es hat nur (noch) nicht die Zulassung als Medikament bei PSA, würde diese aber bald bekommen; so auch andere Biologics, die bishe

Alle relevanten Blutwerte sind ok. und Ilumetri wurde heute erneut gespritzt. Mal schauen, ob die restlichen ca. 3 % der Pso noch verschwinden. Aber selbst wenn nicht, dann kann ich damit leben. Wichtiger wird sein, dass keine Nebenwirkungen auftreten.

Hallo Minevivid. Erstmal willkommen hier. Das gesamte Forum ist schon sehr aktiv. Allerdings nicht so sehr die Landesgruppen. Weil es ja auch für fast alles schon eigene Rubriken gibt. Für Psoriasis (auch mit Gelenkbeteiligung) findest du reichlich Threads. Aber auch Hobby, Freizeit und Entspannung kommen hier nicht zu kurz. Lies dich erstmal in Ruhe ein oder komm Freitags Abends mal in den Chat. Gruß Wolle

Hallihallo, ich wohne in Düsseldorf und bin neue hier. Wie aktiv ist denn dieses Forum hier? Hoffe auf regen Austausch mit netten Menschen. Grüße, Caro

Minevivid joined the club

Dann bringt doch selber etwas Leben hinein. Macht Musik, bietet Usertreffen an. Oder einen Glühweinumtrunk auf einem Weihnachtsmarkt, etc. Das muss gar nicht mal unter dieser Rubrik erfolgen. Auch in den anderen Landesgruppen passiert nicht großartig mehr. Selbst der momentan überaus erfolgreiche Hessentreff hat jahrelang gebraucht um sich zu etablieren. Wie wäre es denn mit einem Wochenende im Sauerland Stern? Oder ein Treffen Freitags mittags am Hermanndenkmal? Um 12 Uhr findet immer der berühmte Schwertwechsel statt. Sicherlich interessant - nicht nur für NRWler. Gruß Wolle

Da hast Du wohl mehr als Recht..........seeeehr ruhig!

WilliamBass joined the club

So, nun möchte ich hier weiter berichten. In der Uni Bonn wurde mir im März mehr oder weniger deutlich mitgeteilt, dass es zu den Aufgaben einer Klinik gehört und so auch der Uni Bonn, stationär zu behandeln. Man hat sehr wohl erkannt, dass ich eine ambulante Behandlung bevorzugen würde und bot mir dann eine sogenannte "teilstationäre" Behandlung an, d.h. eine tägliche Behandlung, die Ölbäder, UV-Bestrahlung und Salbenbehandlung sowie Gespräche mit dem behandlenden Arzt umfassten, aber keine Übernachtung. Weil meine Pso immer schlimmer wurde und es kaum noch auszuhalten war, habe ich mich auf

Hallo, habe heute diese Gruppe hier gefunden. Ich bin 56 Jahre und wohne im Sauerland. Wie ich festgestellt habe ist es sehr ruhig in dieser Gruppe. Wäre schön wenn sie sich ein wenig wieder beleben würde. Gruß Claudia

Hallo zusammen, ich bin Claudia 40 Jahre und wohne in Gevelsberg. Meiner Psoriasis lebt mit mir seit ich 12 Jahre bin. Liebe Grüße, wenn ihr fragen habt, einfach raus damit 😉

Tränchen79 joined the club

Brad.Merlin joined the club

Galadriel joined the club

miriam1976 joined the club

Hallo ich bin Angelique, 20 Jahre alt und aus Herne. Ich habe seit ca. 10 Jahren Psoriasis.